Sub V
500
Brock Sub V 500
The Brock Sub V 500 is a compact, versatile cultivator capable of soil preparation down to depth of more than 0.75 metres. Its simple folding design enables it to be set up quickly and the compact dimensions mean it can be used in small spaces, headlands and fields.
The simple, but sturdy, design enable it to deal with heavy soils, and the easily removed or adjustable tines provide maximum versatility.
Sub V 500
The Sub V 500 going through its paces at the Brock Open Day 2016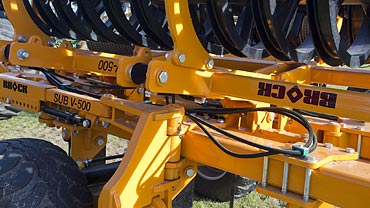 Sturdy construction
The Sub V 500 is a compact and sturdy cultivator, designed to be quick and easy to use.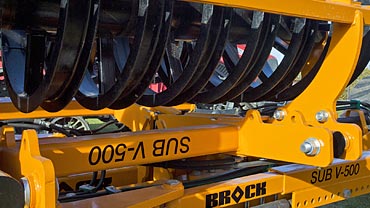 Fully adjustable
The working dimensions of the Sub V 500 are easily adjustable.